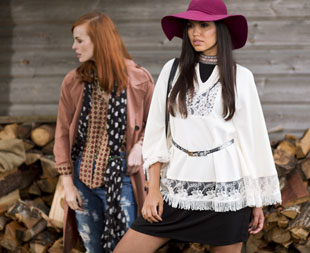 From Manchester's best kept fashion secret to one of the fastest growing international etailers, boohoo.com has quickly evolved into a global fashion leader of its generation.
Combining cutting-edge design with an affordable price tag, we've been pushing boundaries for the past eight years to bring you all the latest looks for less.
Our philosophy is pretty simple: we don't take fashion or life too seriously. Whether you like to keep one step ahead of the trends, or if subtle style is more your thing, we're sure we've got something you'll love. And with up to 100 pieces hitting site every day and a new collection each week, we never stop - it's 24/7 fashion at its best.
boohoo's Charity Strategy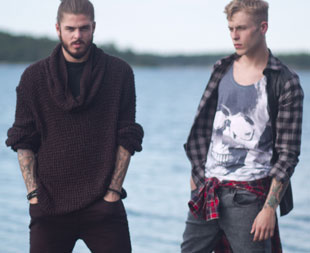 We all know that it's better to give than to receive, that's why we've set up boohoo's charity programme to raise money and awareness for causes close to our hearts. In 2016, we want charity to be a bigger part of boohoo. Last year, we raised over £22,000 through sample sales, coffee mornings and our Style for Stroke collaboration; but you know us, we always want to do that bit (or a lot) more.
We'll be working with three key charities over the next 12 months – Teenage Cancer Trust, Ditch The Label and World Vision – as well as more local initiatives to make a real difference to the lives of people around us and across the globe.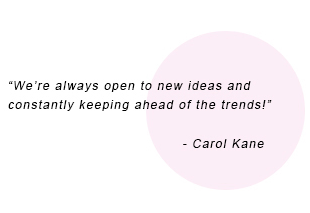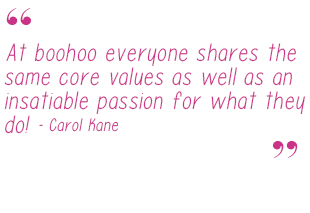 Working as a fashion designer from London to Hong Kong, Carol always had international plans in mind. Heading back to the North of England over 20 years ago, Carol headed up a small design team before boohoo.com was born.
Today, when not at the Manchester HQ, Carol can often be found behind the scenes of the TV ads and photoshoots where she can see the brand 'come to life'. She also travels across the world to ensure boohoo has a consistent brand positioning globally.
We had a quick catch up with Carol to find out more...
Q: What three words would you use to describe boohoo?
A: Accessible, Aspirational, Creative.

Q: Best thing you've learnt along the way?
A: Expect the unexpected! Our team continues to amaze us with their hard work and dedication in our journey of becoming a global fashion leader; we have come so far in just a few years!

Q: What makes a good team?
A: At boohoo we've created a P A C T (to be passionate, agile, creative and aboveall a team) everyone here shares the same core values as well as an insatiable passion for what they do! Every single person's contribution is important to us, and we believe in investing in talent at all levels and sharing our successes together.

Q: Proudest boohoo moment…
A: Growing from a team of three to 500 is something I'm really proud of; our team is the core of our business and being able to grow year on year just goes to show what we've achieved.

Q: If you weren't working in fashion, what would you be doing?
A: Hard to imagine, I'd definitely be doing something in the arts - maybe a painter.

Q: Why boohoo?
A: boohoo is a word which works universally, we always knew we'd be global!

Q: Best way to start the day?
A: I love to start the morning by taking my Jack Russell Colin for a walk, then catching up on all the latest news on my way to work.

Q: How do you ensure you keep ahead of the game?
A: We're always open to new ideas, constantly keeping ahead of the trends whether it's in design, social media or new marketing techniques. We've recently created our first digital magazine to fit the on-the-go lifestyle of most of our customers, giving them quality editorial content and fashion inspiration anytime, anywhere!